Q: Where in SharePoint can I define "Business Hours" for PowerPivot data refresh?
Q: PowerPivot for SharePoint allows to schedule data refresh "After Business Hours". Where can I define when business hours starts and ends for our company?
A: Start SharePoint Central Administration website. Select link "PowerPivot Management Dashboard"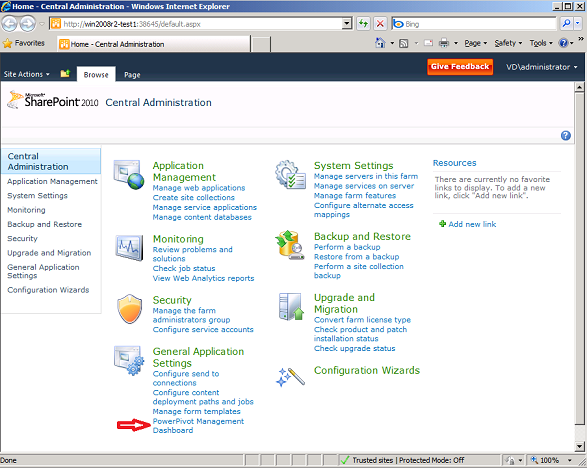 In the top right corner select link "Configure service application settings"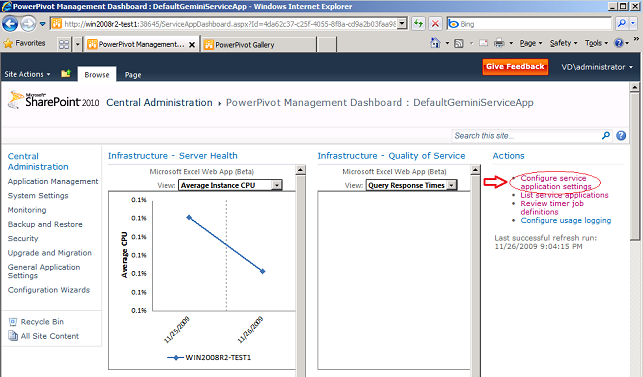 Find "Data Refresh" area and set your required Business Hours.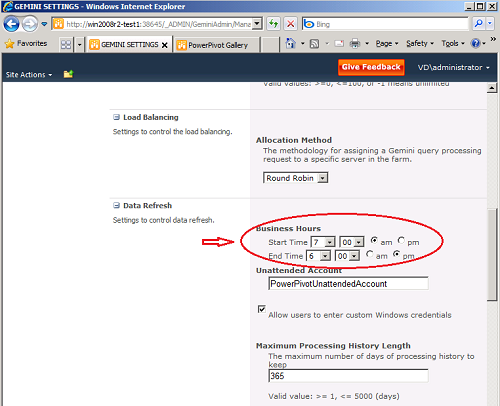 Done.
Tags: setup, sharepoint, data refresh, faq